Create agile action plans, manage projects, activities and tasks, make everyday work visible and aligned with strategic goals
A clear and shared understanding of what needs to be done, who does what, why, when at what cost
Create agile action plans and project portfolios linked to strategic goals and priorities
Visualize both the ongoing activity planning and projects in Kanban boards, Gantt charts and lists
Categorize activities and projects to quickly find the information you need
Allocate responsibilities and resources
Decide when the work should be finished
Make work and progress towards goals visible
Highlight urgent issues for increased productivity
Report status and monitor results in real time
Collect and share all documents in one place
Work in the office, away or at home just as efficiently
Simplify collaboration and communication for effective implementation both within and across organizational entities
Cleerit is both your map and your compass, your organization's GPS keeping you on track and making sure you reach your goals by defining and tracking the activities you and your team must carry out to achieve them – while continuously monitoring progress and execution.
---
Let Cleerit help you make it happen – quickly and efficiently!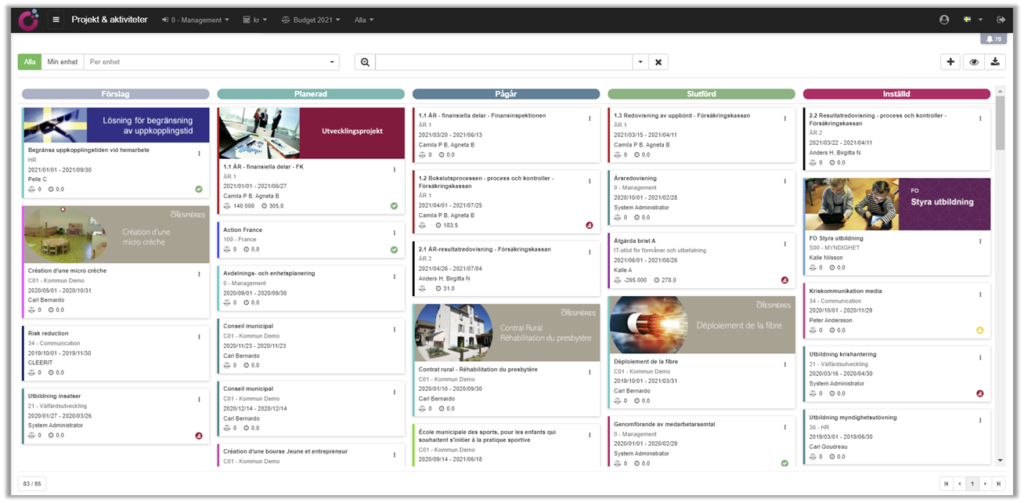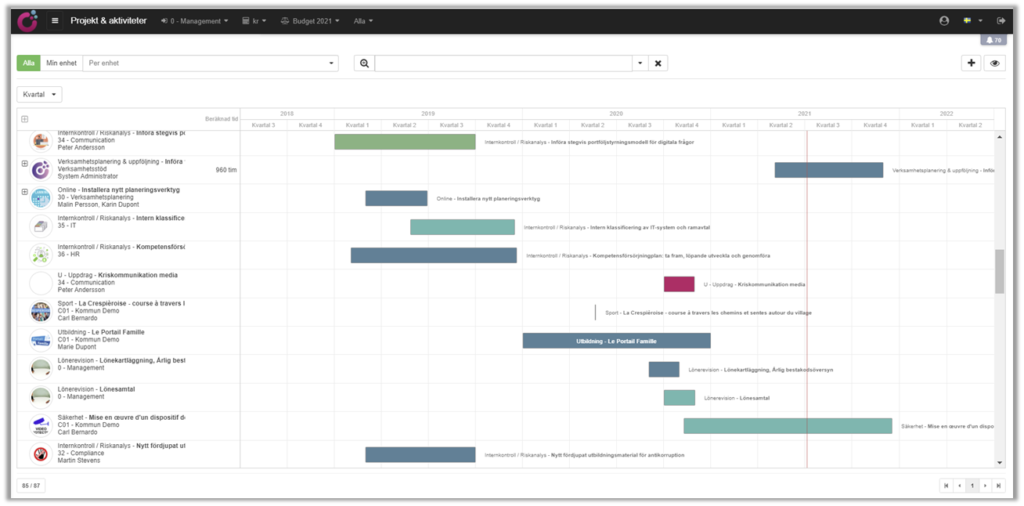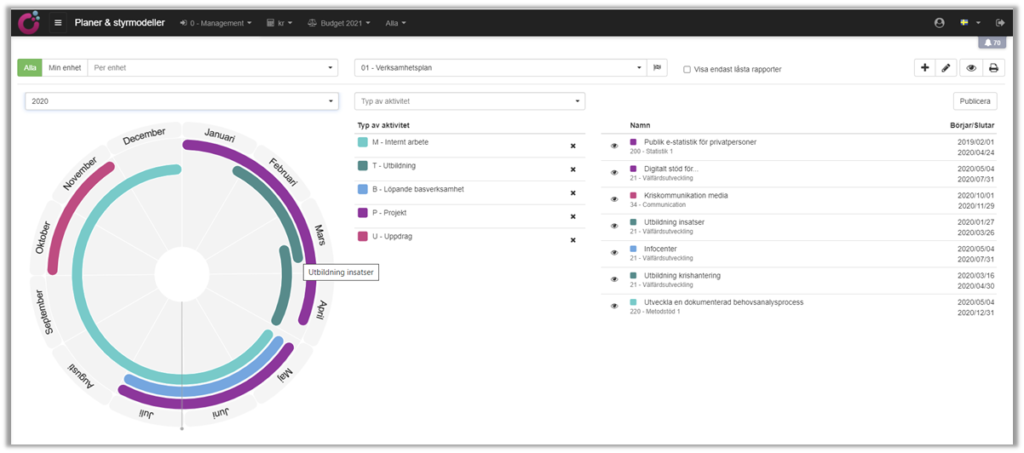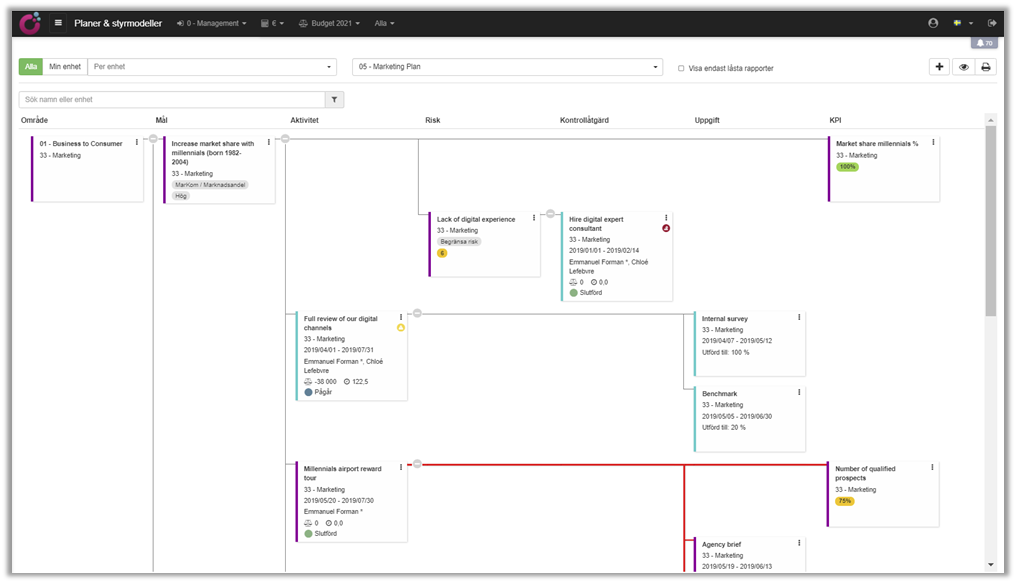 ---
More

about action plans, project management, Kanban-boards
"A goal without a plan is just a wish!"
Implementing strategic goals can only be successful when there is a clear and shared understanding of what needs to be done, who does what, why, when at what cost. In other words, effective strategy execution requires that the necessary actions to implement the strategy be identified, planned, executed, monitored and adjusted when needed.
Not only should the necessary actions be identified and planned, but the responsibility for these actions should be allocated as well. By allocating clear responsibilities for execution, activities and progress can be measured and controlled.
Productivity is about systems, not about people
In complex organizations work is defined by interdependencies among people — and it's often these interdependencies that have the greatest effect on personal productivity.
As the statistician and management consultant W. Edwards Deming argued in his book Out of the Crisis, 94% of most problems and possibilities for improvement belong to the system, not the individual. Most productivity improvements belong there as well.
Most of the work in an office environment is invisible — it's buried in people's computers or their heads. As a result, it's difficult to know what people are working on or whether they're overloaded and unable to take on more tasks.
Physical or virtual task boards, where every task is represented by a card specifying who is handling it (and its status) enables a more equitable distribution of work. It also eliminates both countless status check emails and the need to cover that topic in meetings.
With task boards work gets done faster and with dramatically less effort.
To indicate in a uniform manner in a shared activity planning if an issue is a true emergency is also important for productivity. With no agreement on what communication channel to use, employees are forced to check all digital messaging platforms to ensure that nothing slips through the cracks. That's toxic to productivity.
Daniel Markovitz – Harvard Business Review – 05 Januari, 2021
With Cleerit, activity planning and project management is easy and well organized
Responsibilities for activities, projects and tasks can easily be distributed across units, individuals and over time, so that everyone knows exactly who is responsible for what, and how their daily actions relate to the overall strategy.
Continuous status updates help you handle deviations and performance gaps, learn and make the necessary adjustments to achieve the set goals.
Your meetings and personal interactions also become more productive as you can focus on improvement and learning rather than just exchanging information and trying to understand numbers, which ultimately leads to both increased goal reaching and better results.
You will reach your goals, easier, quicker and at a lower cost by reducing time spent, inefficiencies and project overruns.
---
Read
more
Read more about how budgeting and resource planning can help you turn your strategies into reality.