Generate flexible reports adapted to your needs for real-time agile decision support and learning
Relevant, reliable and integrated information in real time
Clear overview and full control, with inclusive agile management processes and reports
Efficient, agile, inclusive and seamlessly integrated reporting processes for well-informed decisions
Immediate access to customized information, progress and performance – integrated with your systems
Reliable forecasts that reflect the operational reality – updated in real time
Information directly linked to your goals and activities, updated when the underlying data changes
Customized report packs adapted to your needs
If you feel that it is difficult to receive compiled relevant information in real time, integrated and structured in a way that you need, you are not alone. Cleerit is then the solution you need.
With Cleerit, you can easily generate integrated, personalized, flexible and role-based reports and dashboards with drill-down capabilities and real-time data. For comprehensive reliable insights and decision support.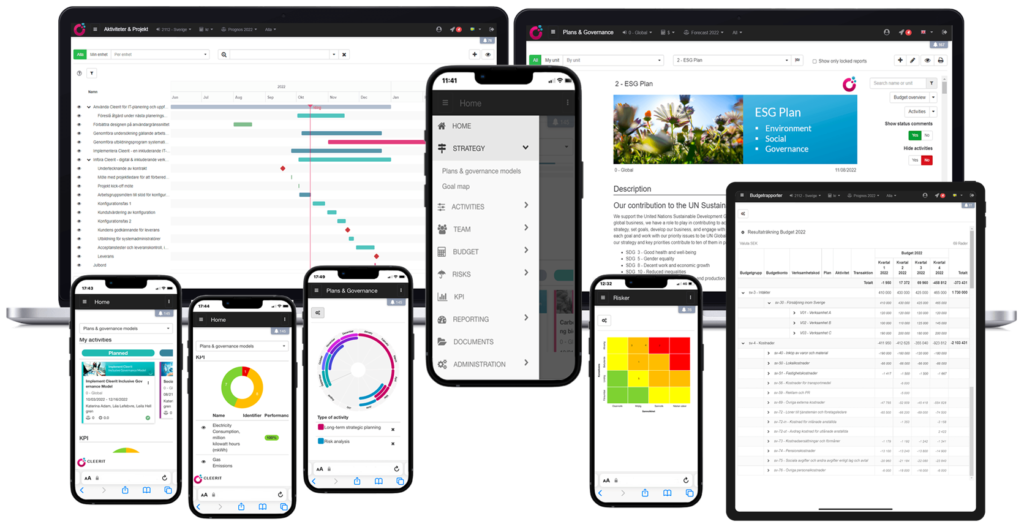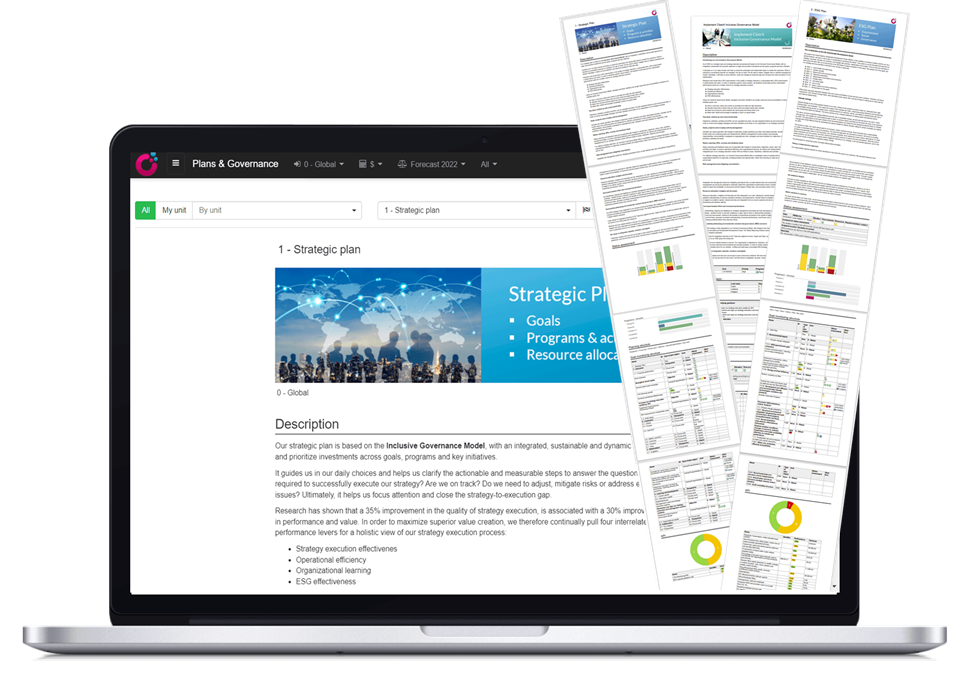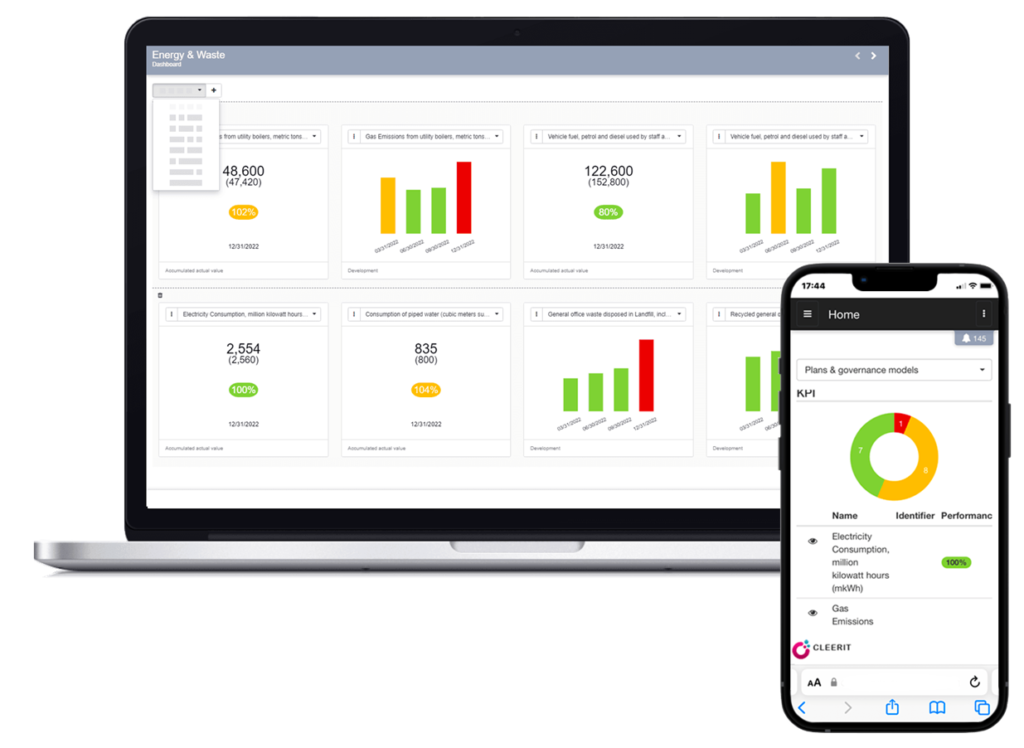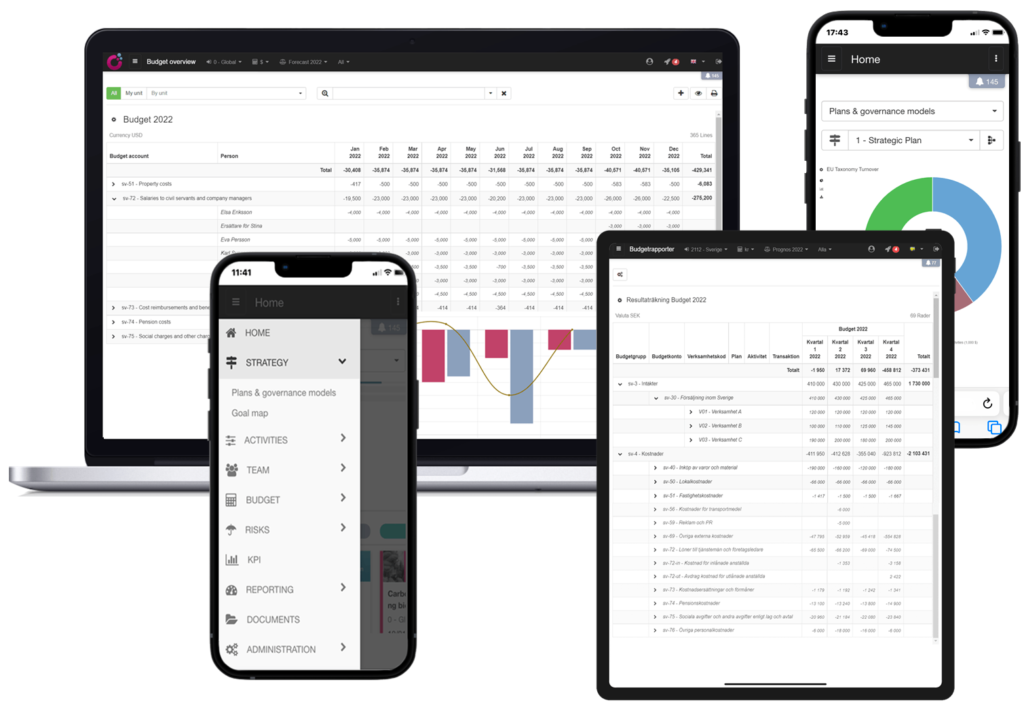 Don't wait for the information you need, create your own reports with Cleerit!
Cleerit is based on an inclusive and seamlessly integrated governance model so that you have instant access to the information you need to manage strategy execution, operations and financial & non-financial performance in one place. With Cleerit, you can therefore create your own reports, and do not have to wait for the information to be compiled from other systems.
You can easily create reports and dashboards with aggregated information created in Cleerit, integrated from your source systems and relayed by other parts of your organization, for evidence-based decisions.
With customized views and report templates, filters and favorite report capabilities, you can quickly and easily analyze information, identify deviations and apply corrective action if needed.
Comprehensive and efficient reporting processes provide you with reliable and evidence-based data and decision support, so that you can reach your goals and get to where you want to be, one step at a time, every day.
With Cleerit's inclusive and seamlessly integrated management models, you get the information you need.
---
Read
more
Read more about how doing the right things in the right way turns your strategies into reality.