Strategic HR planning for attractive employers with a successful organizational culture
When employee skills and commitment truly are your strategic success factors, and you consciously aim to be an attractive employer with a successful culture, it becomes increasingly important that your HR activities are aligned with the overall goals and strategies of the organization, and that you easily can generate information to make sure that all resources are allocated to where they contribute the most.
Cleerit helps you get the most out of your resources
Create an action plan for the HR-department aligned with the overall goals and strategies
Define and distribute HR-goals and results
Manage HR-activities and projects
Automate in-depth personnel planning and follow-up
Support the organisation with their staff budgeting
Measure and analyse results and HR KPIs with flexible reports
Analyse and prevent work related risks
Improve collaboration and knowledge sharing
Simplify reporting and ensure access to key information in real-time
At the end of the day you bet on people, not on strategies.

Lawrence "Larry" Bossidy – previous chairman of General Electric and CEO at AlliedSignal (later Honeywell) and author of the book Execution: the Discipline of Getting Things Done
You are welcome to contact us to learn how Cleerit can support you to plan and manage your HR initiatives.
---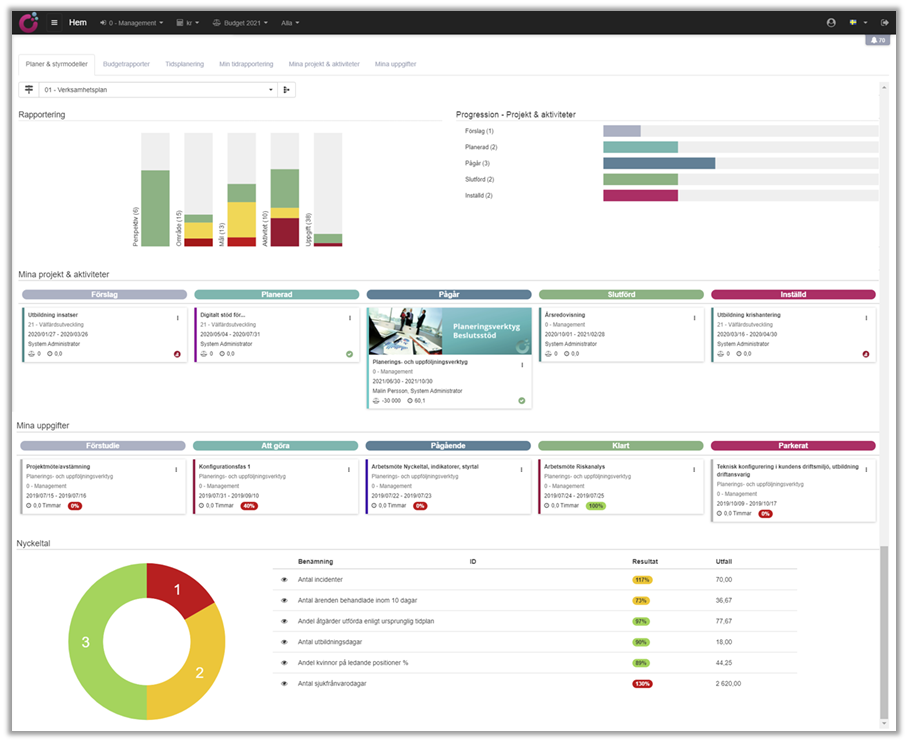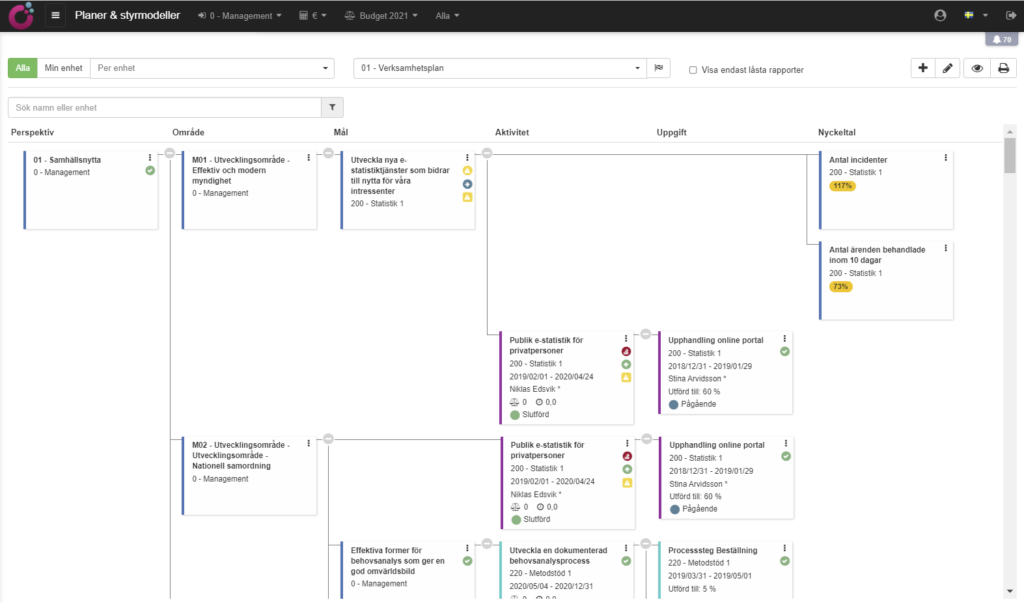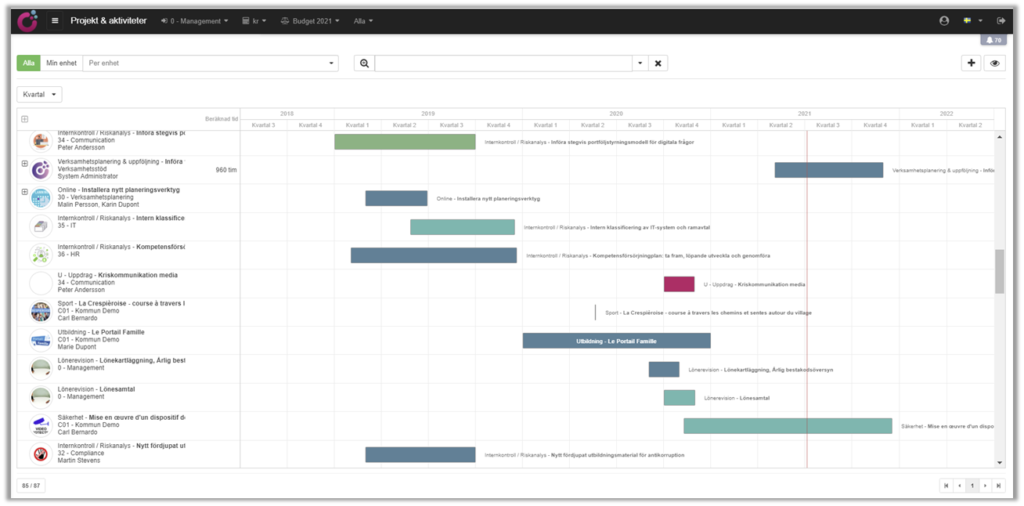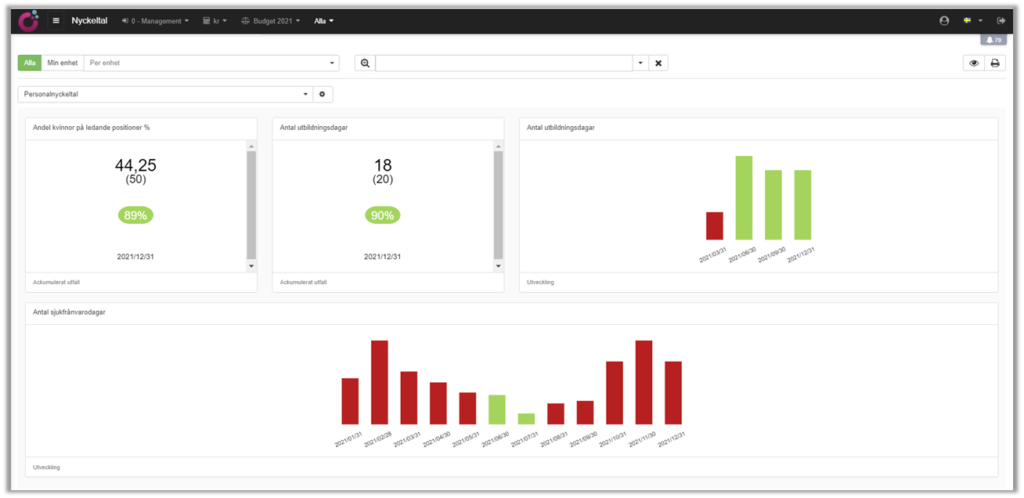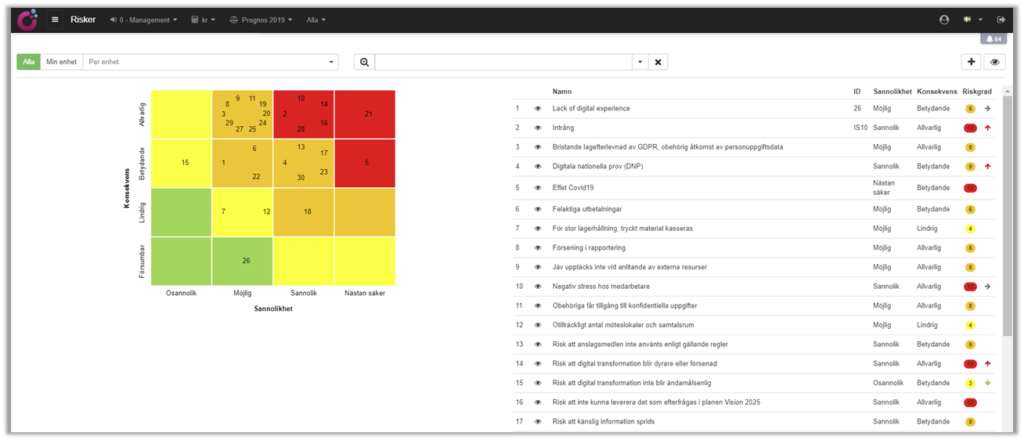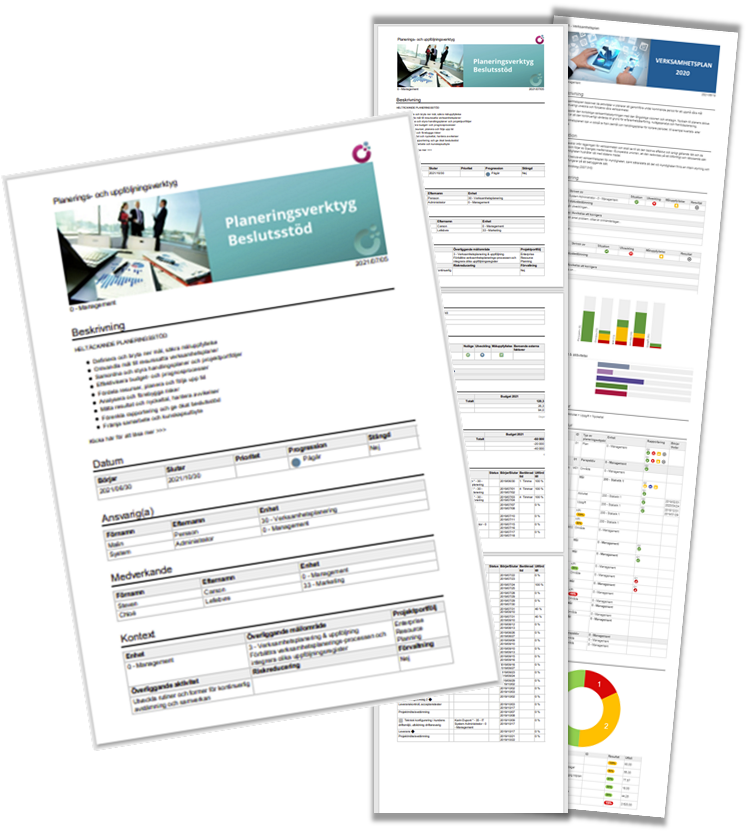 ---
More

about Human Resource Management (HRM)
What does Human Resource Management mean?
It was in the 1980s that the term Human Resources began to be used more broadly, and part of its history can be attributed to the Human Relations Movement, which emphasized employee motivation as an important success factor. Talking about employees as the company's most important resource became more common, personnel departments were renamed to HR departments and moved their positions to a strategic level where the HR manager has a place in the company management team. HRM is about working strategically to take advantage of and get the best out of human resources by managing employees' skills and commitment.
Great things in business are never done by one peron, thye're done by a team of people.

Steve Jobs
Better priorities and decisions with an overview of strategic HR initiatives
With a modern solution that integrates the functions you need to implement the HR strategy, you get a better overview that supports you to prioritize and make informed decisions when you lead the HR department in line with the overall goals of the organization. Especially useful if you manage a global HR function with departments spread all over the world. With reports and metrics, status follow-up and progression, you have continuous access to data and KPIs for analysis and decisions. This allows you to move fast and re-prioritize when needed.
HR-plans with activities and resources aligned to overall goals
Your HR department manages many different activities and tasks such as payroll administration, recruitment, competence maintenance, law and compliance, policies etc. With the help of Cleerit, you can create action plans where all activities are aligned to your goals and logically linked to strategic areas such as corporate culture and sustainable working life.
An important part of the planning process lies in allocating the department's resources, both time and money, to ensure that you use your resources where they provide the greatest benefit. When planning, you can also use the integrated risk management function to include HR risks such as competence shortages and work environmental risks.
The HR team has an overview of their own activities and priorities
You have access to your own activities, which helps you prioritise what is important and get an understanding of how your work supports and contributes to the HR goals. You can manage your own activities with detailed task planning and to-do lists, update the status in your digital kanban board, share documents and simplify collaboration. Ongoing activities such as payroll administration also have a clear place in the action and resource plan.
Show how HR contributes to the organsiation with the help of KPIs
With the help of KPIs you show how HR is contributing to the rest of the organisation, and show how successful HR is in realising the organisation's HR strategy. You can define KPIs and indicators, set target values ​​and compare outcomes. The reports that you can generate also provide a basis for long-term learning around what HR activities lead to the desired result.
Support the rest of the organisation in their budgeting processes
As an HR department, you are not only responsible for your own budget and resource planning, but you also support the entire business. With Cleerit, you can simplify the various departments' personnel budget processes, and easily retrieve data from your personnel systems through integration with Cleerit. This way you will have better control and overview of the total personnel budget and resource planning.
Read on to know more about the features Cleerit offers to succeed with your HR-plans: